WHAT IS A CLAY ANIMATION?
Whether they are blockbusters in Hollywood or small screen wonders, chances are you've seen more than a handful of clay-crafted masterpieces in your time. You may not have seen the legacy of Claymation in the animation history though but let's make it clear, clay animation has played a vital role in the history of animation alongside its close relative, slow motion.
There's a whole history of Claymation from its invention in 1897 to modern day works, from top-end animation studios that you might find it interesting. As a matter of fact, it's safe to say that, without the plasticine breakthrough back in 1897, our favorite Claymation films would never have made it to the silver screen.
Today the techniques of Claymation remain very similar to the very first experiments in the form of art. Claymation characters begin as clay blobs before it being molded into armatures (small bodies to fit around the clay) and coated in latex. Then, it is up to the Claymation artist to place the models to the places they need to make the film.
Clay animation or Claymation, often plasticine animation, is one of many types of stop-motion animation. – animated object, be it character or context, is "deformable "— made from a malleable material, usually plasticine clay.
Classic animation, from cel animation to stop motion, is created by capturing each frame, or still picture, on film or digital media and then playing back the captured frames before the audience in rapid succession.
Claymation is a process of animation that produce clay figures. Basically, each movement is a new "shot" and at the end, the "shots" are connected together to create a film. The Claymation characters are made or based upon the demands and the films, themes and story line; the artistic style has become popular with famous Claymation cartoons such as Gumby and Wallace and Gromit.
This is a step-by-step guide for making your own Claymation.
HOW TO CREATE/MAKE A CLAY ANIMATION
Phase 1: Prepare a script!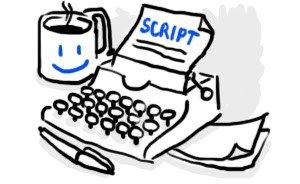 Writing a script is the first step toward creating Claymation. While your clay figures might not be very talkative, that doesn't mean you cannot tell a story. Consider what you want to do in your short story, and find some music that suits your clay characters. It doesn't have to be long or complicated, in fact, if it's your first attempt, it's best to start by getting some practice.
A note about the music: Music can give an impact your animation's mood and change it greatly. Start by using music with a lingering piano or lone guitar, if you want to create a sad or eerie atmosphere. If you want to create a blissful atmosphere, cheerful and livelier mood; using a cheery music type would be the best choice. Be mindful and do study first on how you want your Claymation to project, so that you can find a suitable music for your Claymation project.
Phase 2: Content Collection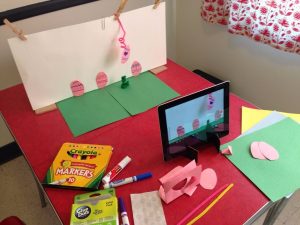 Materials which needed to get started are:
Clay (any brand is going to be fine, I personally prefer Play-Doh clay)
Lights / lamps
Tools for shaping (optional)
Tripod camera – will not interrupt the clay shooting.
Table
Cloth – to block any sunlight from entering the room is necessary, too. Sunlight will negatively affect the Claymation film, it is much easier to use artificial lighting to keep the lighting of the pictures steady.
Phase 3: Making Figures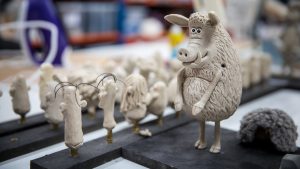 Creating a figure you want. Remember that a figure with less detail is easier to create. Nevertheless, the more accurate your figure looks the better and more engaging it is to shoot and shaping a story.
Phase 4: Context Construction (optional)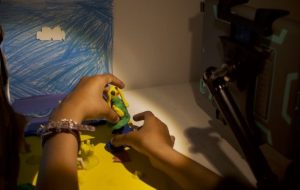 Background elements indeed play a major role in making a Claymation film. It give a cool effect to Claymation films. One of the roles for the background element is that, it supports to balance the Claymation figures from its position if you inadvertently knock it, it won't move around.
Phase 5: Start Shooting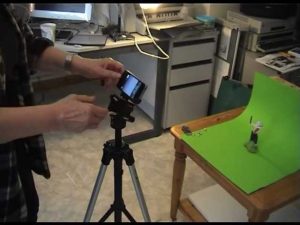 Set the tripod up in a safe position with your figures and background made, where you are unlikely to run into it. A remote shutter trigger or 2 second shutter delay is an ideal way to avoid picture become shaking when taking the shot. Before that, check your camera features whether the options are available to your camera or not then set it to manual control so that the ISO and aperture are locked. If they vary from shot to shot (for example camera selects the "best" settings), the final film will look as if the lights flicker on and off. For most people, this is not the world's end but it can be annoying.
Another important thing you need to understand is, what frame you want to use per second (fps). Every single per frame is the same as a single image, so if you want to go 10 fps, that means 10 images per second. Movies are usually filmed at 24 fps, but I usually use at a rate of 12 fps and I think the balance is perfect because it is not too much to capture for one second.
If you want the timing to be great (say with a song; counting per second), just be sure to keep up with how many frames you use every second.
Phase 6: Re-correction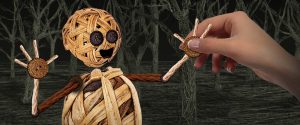 As time goes on, your clay figures can begin to show cracks or thumbprints may appear as you work on the figure you are currently doing it. There is a simple technique to fix it, which is by using your thumb to smooth out the imperfections. It also helps by washing your thumb with water or saliva before smoothing the errors over.
As I worked on my Claymation, I knew and realized a lot of things would not turn out the way I hope it supposed to be. You'll get a lot of disappointment and different outcome, but that's OK! Be patient, careful and don't get frustrated; when you're cool, everything works better and easier.
Phase 7: Upon Development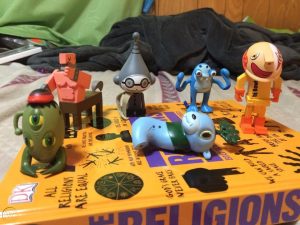 Use a batch method via Photoshop once you have all your images prepared and wish to modify the lighting or add a striking cool effect. Photoshop has some wonderful cool effects which can wholly enhance your Claymation images. After you have changed your photos, it's time to string them together. I used a program called frame by frame, an extremely easy-to-use, fast, free programme. Certain applications like Premier Pro or Stop Motion Pro are also a good video-editing software that is obtainable out there but a bit costly.
To close, I would recommend making the clips between 200-500 images long if using frame by frame technique. Next, take those clips… change the clips in sequence and order them in a movie maker software like iMovie. Apart from that, in order to make your Claymation even more impressive, you should add music and sound effects. Finally, show your family and brag to your friends until your Claymation's an official production! There you go! You just produced a fantastic Claymation!