Student Council Election 2018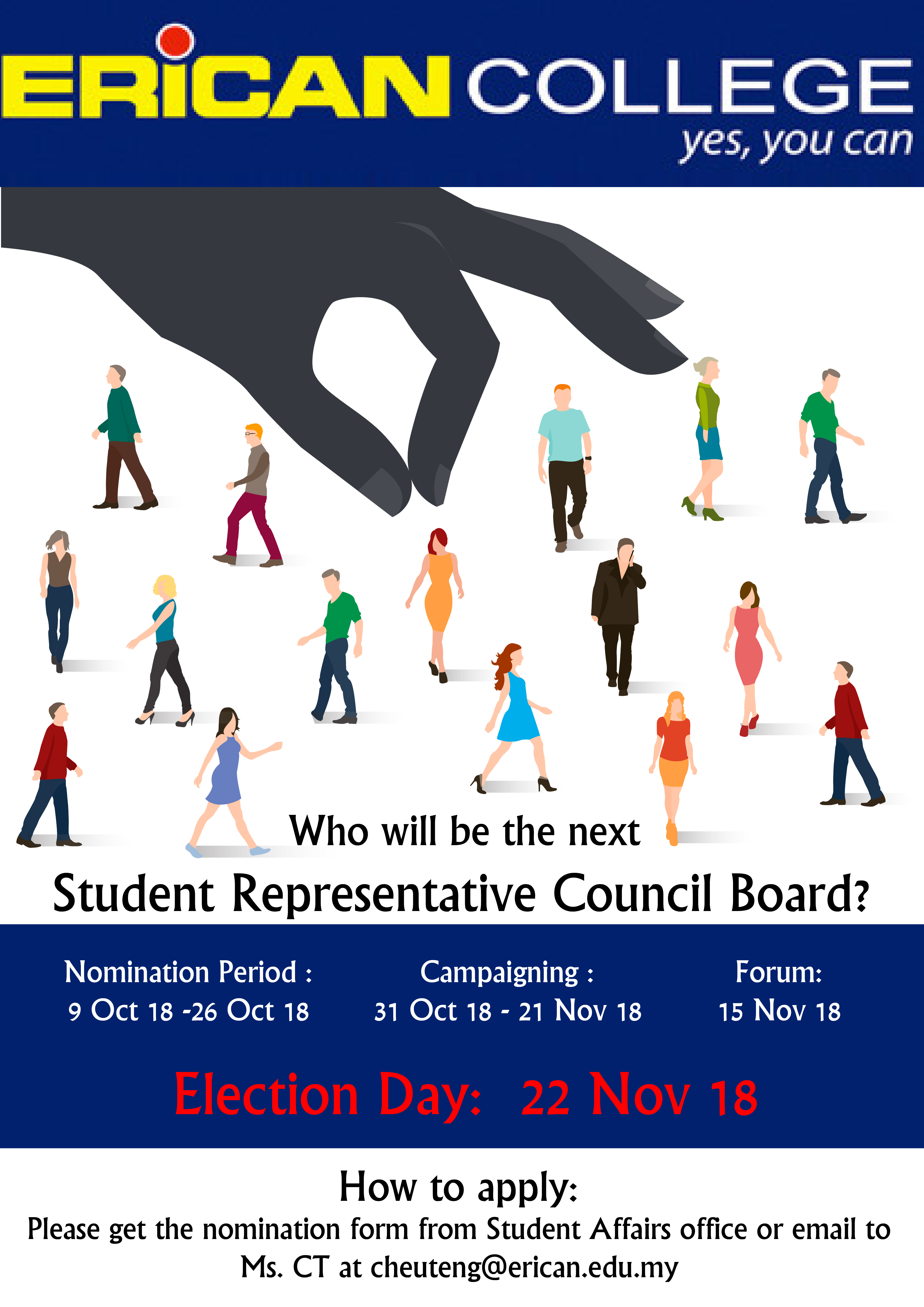 Who will be the next representative council of Erican College? Do you want to be the VOICE for the students?
Do you want to be a LEADER among the students of Erican College? If YES, you are the one that we are looking for!
Check out who is running for the Student Representative Council. Let your voice be heard.
Vote your representative coming 22 November at Lecture Hall 1. See you there!
The gallery was not found!