Banquet Service Training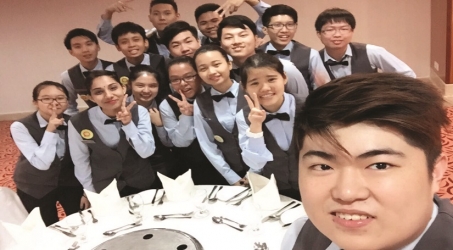 Recently, Erican College's Faculty of Hospitality and Tourism Management brought the students of the Diploma in Hospitality Management and Diploma in Culinary Arts programmes to a Banquet Service Training which was held at the Putra World Trade Centre (PWTC).
This training was organised by QWorks and was facilitated by Mr. Sam Sarujee Omar CHT (LIHFM, Ireland; CHT USA), a well-known expert in the Hospitality field.
This 2 1/2 day training course, which ended today, was extremely informative and left the students feeling very excited and passionate about their trades. Many of the students said that they enjoyed every second of their learning over the course. At the end of the training, all the students were provided with certificates to commend their strong efforts during the training, which were well praised by the trainer himself.
This is yet another milestone for the Faculty of Hospitality and Tourism, and certainly for Erican College as well. At Erican, Yes, We Can!