Accreditations & Memberships
Accreditations, Certifications and Memberships
All our courses are accredited or certified by professional bodies where applicable so that you can be assured of the quality, competency, and credibility of our study programmes.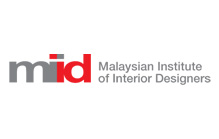 The Malaysian Institute of Interior Designers (MIID) or Pertubuhan Perekabentuk Dalaman Malaysia (PPDM) is the national institute representing the interior design profession in Malaysia. It is an amalgamation of two previous bodies namely, Interior Designers Institute of Malaysia (Institut Perekabentuk Dalaman Malaysia or IPDM) and the Malaysian Society of Interior Designers (MSID).
Membership provides opportunities to interior designers, aspiring interior designers, suppliers to the industry and those who have a professional interest to network with each other. Members are upheld to the criteria of professional quality and creative ability.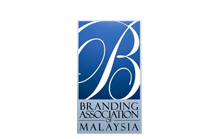 Branding Association of Malaysia is formed into an association that caters mainly to the need of brands across Malaysia in achieving success both in the domestic and International arena. It sets the runway for Malaysian brands to rise above in achieving its presence and connectivity across all continents in the world. Branding Association of Malaysia has a unified foundation with strong branding expertise in formulating and opening the gateway to the world for Malaysian brands, and its members enjoy the benefits of being a part of unified voice that encourage effectiveness and change. This Association is presided by our founder Datuk Eric Chong.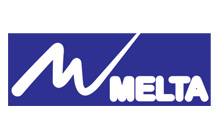 The Malaysian English Language Teaching Association (MELTA) is a voluntary, not-for-profit professional organisation which was officially formed in 1982. MELTA is deeply committed to representing all Malaysian English language educators, contributing towards their continuous professional development in line with national goals and aspirations. Its online journal, the Malaysian Journal of ELT Research, is aimed at advancing knowledge of and developing expertise in critical and scientific inquiry in English language teaching and learning. Their conferences also help bring teachers together to share experiences and acquaint them with current thinking in ESL/EFL, introduce the Malaysian ELT community to ESL/EFL professionals from outside Malaysia and introduce Malaysia to those from abroad.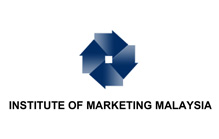 The Institute of Marketing Malaysia (IMM) is the only registered Institute in the country established for the purpose of serving the marketing fraternity in Malaysia. It organises, oversees, maintains, promotes, protects and assists by all lawful means the rights and interests of marketing practitioners in Malaysia.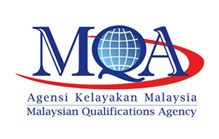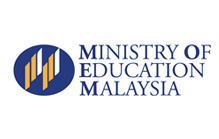 In the effort to improve the standard of Malaysia's education, the Ministry of Education has enacted the Malaysian Qualifications Agency Act 2007 and have set up the Malaysian Government Qualifications Agency (MQA) to enforce the Act.
MQA Accreditation is a formal recognition that a certificate, diploma or degree programme has attained the quality standards and criteria set and is in compliance with the MQF. All of Erican College's courses are under full accreditation or provisional accreditation from MQA to ensure delivery of quality education.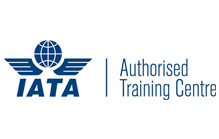 The International Air Transport Association (IATA) is the trade association for the world's airlines, representing some 250 airlines or 84% of total air traffic. They support many areas of aviation activity and help formulate industry policy on critical aviation issues.
IATA Authorized Training Centers (ATCs) are independent training facilities that are authorized to teach IATA Training Programs. Authorization is granted based on demonstrated instructional expertise as well as the institution's overall ability to provide quality training. In June 2014, students from the Tourism faculty scored a 100% Distinction in their Foundation exams with two earning the Top Student award, making Erican College the highest scoring ATC in the Asia Pacific region.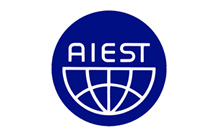 AIEST is the oldest international association of scientific and practical experts with particular interest in tourism. It is a unique social network with around 300 members in 49 countries on all continents. This network is devoted to an interdisciplinary approach to serving the needs of research in tourism. It includes an Academic as well as a Practitioner stream that allow an international scientific and practical exchange.
AIEST has contributed much to an objective understanding of the modern phenomenon of tourism, and to the scientific acceptance of studies in this field. Its members help to pinpoint the latest developments and trends in tourism, and to devise farsighted solutions for new problems as they arise.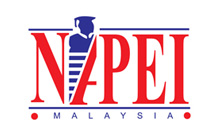 Established on September 15, 1987, National Association of Private Educational Institutions (NAPEI) represents all levels of private educational institutions in Malaysia. The founding members of NAPEI sought to unite private educational institutions. With an initial registration of 26 members, NAPEI currently has a membership strength of more than 60 with a number of members with branch campuses across Malaysia. NAPEI together with the support from Ministry of Education and other Government bodies continue to represent the cause of local private educational institutions.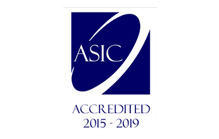 Erican College is accredited by Accreditation Service for International Schools, Colleges and Universities (ASIC). The college has earned Premier status with ASIC for its commendable areas of operation. ASIC accreditation helps students and parents make a more informed choice and will also help a school, college, university, training provider or distance education provider, demonstrate to the international student body that they are a high quality institution.
ASIC is recognised by UKVI in UK, is a member of the CHEA International Quality Group (CIQG) in USA and is listed in their International Directory, is a member of the BQF (British Quality Foundation), are affiliates of ENQA (European Network for Quality Assurance) and are institutional members of EDEN (European Distance and E-Learning Network).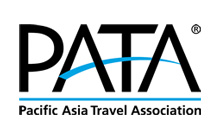 Founded in 1951, the Pacific Asia Travel Association (PATA) is a not-for profit association that is internationally acclaimed for acting as a catalyst for the responsible development of travel and tourism to, from and within the Asia Pacific region.
The Association provides aligned advocacy, insightful research and innovative events to its member organisations, comprising 90 government, state and city tourism bodies, nearly 30 international airlines, airports and cruise lines, 57 educational institutions, and hundreds of travel industry companies in Asia Pacific and beyond.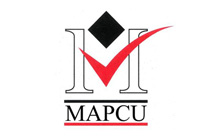 The Malaysian Association of Private Colleges and Universities (MAPCU) was established on 18 March 1997. It stands as Malaysia's most prestigious group of private colleges and universities with membership from major and well-established private colleges and universities. All members offer post-secondary and/or tertiary level courses independently and/or in collaboration with established local and foreign institutions of higher learning.
MAPCU is recognized by the Ministry of Education, the National Accreditation Board, the Multimedia Development Corporation, the Ministry of Finance, and the Economic Planning Unit of the Prime Minister's Department.